Stretch Wrap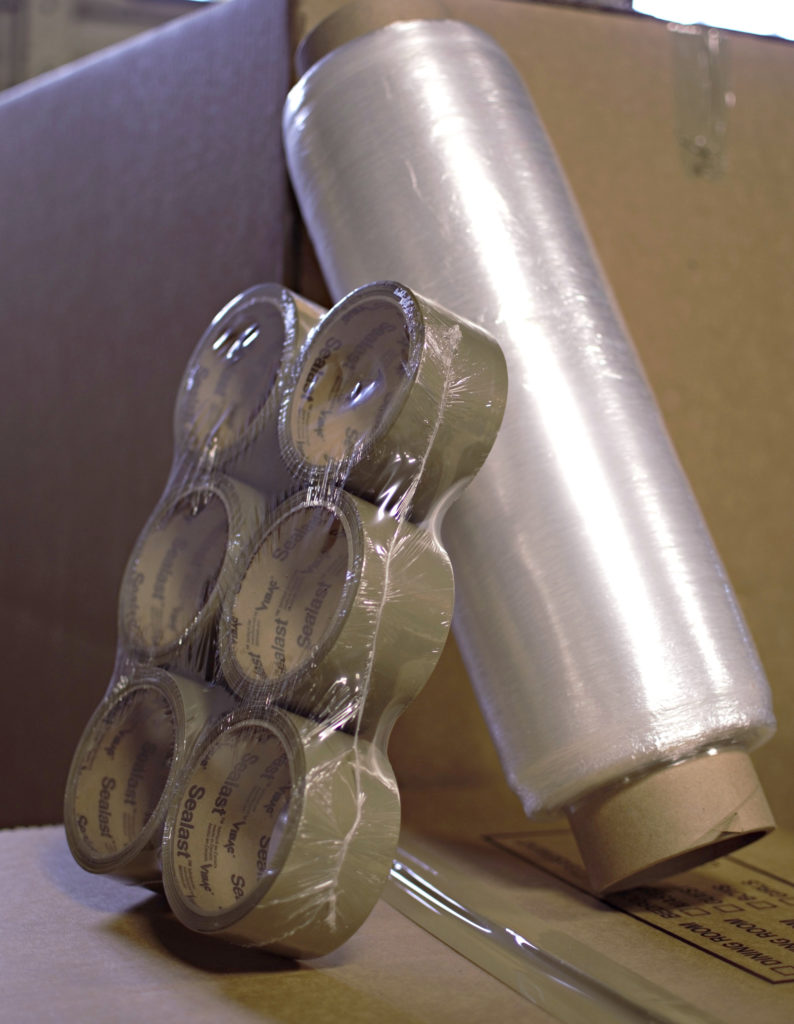 Plastic Stretch Wrap. Single roll, 18.5″ by 1000 feet, used to wrap furniture or cartons. Furniture wrapped in moving blankets and then stretch wrapped is padded and weather resistant.
Commonly used in the household moving industry as a tool to secure and protect furniture and other household items during transit. The wrap, which is made of a stretchable plastic material, is wrapped around items to hold them together and protect them from scratches, dust, and other damage.
Here are some common ways it is used in the household moving industry:
Wrapping furniture: Plastic stretch wrap is often used to secure drawers and doors closed on dressers, desks, and other furniture items. This helps prevent the contents from spilling out during the move.
Securing items: It can also be used to secure loose items, such as lampshades, picture frames, and decor, to prevent them from shifting during transport.
Protecting upholstery: Stretch wrap can be used to protect sofas, chairs, and other upholstered furniture by wrapping it around the item to prevent dust and dirt from settling into the fabric.
Bundle items: Stretch wrap can be used to bundle several items together, such as a group of smaller items or a set of dining chairs, making it easier to move and transport.
Using plastic stretch wrap can be a cost-effective way to protect household items during a move, and can help ensure that items arrive at their destination in the same condition as when they were packed. Also it can protect items from dust and rain during storage or transportation, and is a common practice in the household moving industry. The wrap creates a barrier that helps prevent dust, dirt, and moisture from settling on and potentially damaging the items.
To use plastic film for protection against dust and rain, wrap the item in several layers of wrap, ensuring that all sides are covered and protected. Pay special attention to areas that are more susceptible to moisture and dust, such as seams and openings. If you are wrapping outdoor items, such as patio furniture or grills, it's a good idea to cover them completely and secure the wrap tightly to prevent water from seeping in.
Using plastic stretch wrap in this way can help extend the life of your items and ensure that they are protected from the elements during storage or transportation.