Moving Company for Brookhaven Ga 30319
Mark the Mover, Atlanta moving and storage services
Atlanta, Georgia Mark the Mover is a top choice of local movers in Brookhaven Ga. Highly recommended, dependable and capable, Atlanta movers Mark the Mover also helping Brookhaven movers with their household relocation needs. Brookhaven household movers can use our Atlanta Movers moving schedule.
Movers in Atlanta
Moving and Storage
Local Moving
Household Storage
Household Packing
Movers and Packers
Brookhaven Mover!
Brookhaven, Georgia, a suburb of Atlanta
Brookhaven became a city in 2012. The area had formerly been incorporated as North Atlanta but was dissolved by public referendum in 1965.
Brookhaven consists of a thin tract about a mile wide running from 285 east of Pill Hill south to I-85 stretching from slightly east of Peachtree Creek to Clairmont Road.
Brookhaven is one of 11 cities in Dekalb County, and has the largest population of cities within Dekalb County, and covers 12 square miles inside the perimeter. Nancy Creek, or Nancy's Creek runs through Brookhaven before merging with Peachtree Creek. Nancy Creek runs through the Athletic fields in north Brookhaven.
Brookhaven Country Club Lake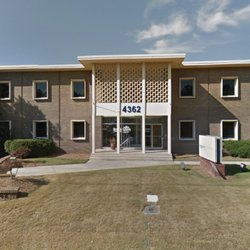 Brookhaven Country Club Lake is just less than half within city limits, in the center of Capitol City Club Brookhaven Golf Course. The golf course is for members, and is not open to the public. In 1909, Asa Candler welcomed President Taft to the Capital City Club. Taft loved to play golf, despite weighing between 250 and 320 pounds.
Oglethorpe University
Oglethorpe University resides within Brookhaven, the Brookhaven Marta Station is on the Gold Line and is about 3/4 mile south of Oglethorpe University.
Lifestyle and Conservation in Brookhaven
On 2017, the Brookhaven city council approved plans to join plans for the Peachtree Creek Greenway Project. The project toady includes a biking and hiking path and runs along Peachtree Creek and reaches Briarwood Rd. on its north east. Parking to enjoy the Greenway is available on N. Druid Hills Road on the south west end and Briarwood Rd. on the north east end. The Greenway includes benches, lighting for after dusk and bicycle repair stations.
With more than 50,000 residents, Brookhaven is a desirable area to live with Dekalb County Public Schools, the Brookhaven Police Department and ample parks and recreation. Brookhaven also strives to be a bicycle friendly community.
James Edward Oglethorpe was a British philanthropist and politician who founded the colony of Georgia in 1732. He intended Georgia to be a place where poor people in Britain could start a new life and avoid debtors' prisons.
Oglethorpe University in Atlanta, Georgia, USA, was named after him. It was founded in 1835 as a small liberal arts college and continues to operate today as a private, coeducational institution with undergraduate and graduate programs in a variety of fields. Although Oglethorpe University was not founded by Oglethorpe himself, the founders chose to name the institution in his honor due to his historical significance as the founder of the colony of Georgia.
Local moving
Preparing for a local household relocation can be a daunting task, but with some planning and organization, you can make the process easier and less stressful. Here are some tips to help you prepare:
Start early: Begin planning and preparing for your move several weeks or even months in advance. This will give you enough time to sort through your belongings and pack everything properly.
Donate and Recycle: Take the opportunity to declutter your home before you move. Sort through your belongings and get rid of anything you no longer need or want. Consider selling, donating, or recycling items that are still in good condition.
Get packing supplies: Purchase or acquire packing supplies such as boxes, tape, bubble wrap, and packing paper. Label your boxes with the contents and the room they belong to.
Pack strategically: Pack your items strategically by starting with the items you use the least and working your way up to the items you use the most. This will make it easier to unpack when you arrive at your new home.
Hire movers: Consider hiring professional movers to help you with the heavy lifting. Research reputable moving companies and get quotes in advance.
Notify utility companies and other service providers: Notify your utility companies, internet provider, and other service providers of your move and arrange to have your services transferred or canceled.
Take care of other logistical details: Notify your bank, credit card companies, and other important contacts of your change of address. Also, make arrangements for your pets, if you have any.
Mark the Mover is a top choice of local movers in Brookhaven Georgia. Highly recommended, dependable and capable, Atlanta movers Mark the Mover also helping Brookhaven movers with their household relocation needs. Atlanta local movers and Brookhaven movers have been loyal Mark the Mover customers.