Kennesaw Movers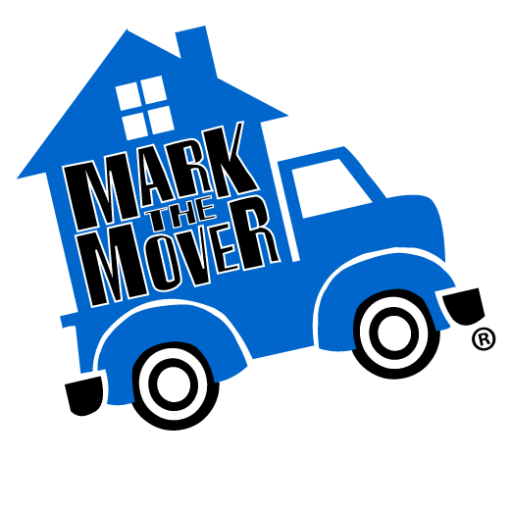 Mark the Mover has relocated residents of the Kennesaw community for 30 years. Relocating households in Kennesaw, Georgia, Mark the Mover provides packing, storage, crating, shipping and moving – both local and long distance.
Local Movers
Polite
Reliable
Dependable
Moving and Storage
Full Service Household Moving Company
Packing for household moving
Packing and Loading
Residential Moving
Full Service Home Moving Services
Kennesaw in Cobb County has about 30,000 residents and is north on I-75 of Atlanta Georgia. First called Big Shanty, Kennesaw was home to a railroad construction camp, was a major scene of a Civil War clash and hosted Great Locomotive Chase on April 12, 1862. Kennesaw formally became Kennesaw later in 1867.
Big Shanty hosted a famous Civil War battle, the Battle of Kennesaw Mountain, when Sherman's forces were traveling south towards Atlanta to cut off the southern railroad commerce relied on by the South to connect the ports of Savannah and Charleston with Atlanta, Birmingham and even the ports of New Orleans. The Kennesaw Mountain National Battlefield Park and the Southern Museum of Civil War and Locomotive History are in or near Kennesaw and full of history.
Kennesaw Mountain and Little Kennesaw Mountain are southeast of the city and the area of the battlefield park. The city was renamed for the mountain. The summit of Kennesaw Mountain is the highest point in the Atlanta metro area, much taller than Stone Mountain reaching an elevation of 1,808 feet (551 m) above sea level or about 600 to 700 feet above the higher plain regions around Atlanta.
Stone Mountain by contrast has a peak elevation of 1,686 feet but in a way is in a lower plain. Fan's of peaks and mountains might refer to both these Atlanta metropolitan altitudes more as hills, both pale in comparison to the mountains commencing in north eastern Georgia.
Kennesaw has a very low crime rate, in 1982 lawmakers in Kennesaw passed an ordinance, more to send a message than anything, requiring all households to own a gun. Although there are no known cases of fines or violations to the ordinance, the message to home invaders and criminals was clear. Mark the Mover from Atlanta has been for three decades serving the moving and packing needs of Kennesaw relocation customers.
Kennesaw, Woodstock, Smyrna, Vinings and Marietta movers have all called on Mark the Mover for a no-nonsense moving experience. We employ experienced moving crews and have built an honest reputation with Atlanta customers. Our credo is one good move leads to more good moves. When you ask your friends, neighbors, family and coworkers about moving companies, often you will hear about us.
We think that we get more repeat business than any other mover in the history of the Milky Way galaxy. So if you are looking for Kennesaw movers, call Mark the Mover at (404) 351-0018 and we will head up I-75 from our location just south of Vinings to help you with your household moving chores.
Mark the Mover – Just down I-75 From Kennesaw Georgia – 404-351-0018
Households moving to and from Kennesaw Georgia can be confident that one moving company, that has been moving households around Atlanta Georgia for 33 years, is a smart choice in moving companies for moving tasks to and from Kennesaw Georgia. Mark the Mover performs local moving and long distance moving, but we do more local. and we move households around Kennesaw, Marietta, Acworth, Atlanta, Sandy Springs and pretty much everywhere around the Atlanta area that you need to move.
At Mark the Mover, we encourage you to look around at the reputation of moving companies. Now, don't get me wrong, there are some moving companies that do not have a very good situation. That is sort of sad, but because all you need to call yourself a moving company is a friend, a couple of furniture blankets and an old pickup truck, there are a lot of people that don't have the resources to do an organized job of moving an entire household, but they will try. In fact for most of us, when we are young and don't have a lot of stuff to move, we really don't need a moving company. But I'm assuming you have a lot of stuff, and no longer need to risk throwing your back out carrying the armoire down the stairs.
You see, Mark the Mover provides more that just a 24 to 30 foot moving truck, sometimes we provide two or even three trucks to move you fast, almost always in one day. Kennesaw movers that call Mark the Mover find that our certified moving consultants will thoroughly evaluate your moving needs and make sure we send all the resources needed to get your Kennesaw household moving. But we also provide courteous and well trained moving crews that are dressed in Mark the Mover moving clothes, are clean shaven and well rested. These guys show up ready to rock! So we encourage you to ask your neighbors and family about moving companies. With 33 years of Atlanta moving experience, you will find Kennesaw movers that can tell you that Mark the Mover is a good moving company. You also find out that almost everyone has a bad moving experience too, but I bet you won't find one that had a bad experience from Mark the Mover. You see, the guys with a pickup truck, or a no name quick buck moving company give our whole industry a bad name. But you don't have to make a mistake. If you are done moving yourself and ready to use a professional moving company, consider using Mark the Mover Atlanta Movers.