Dunwoody Moving Company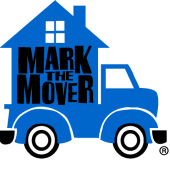 Mark the Mover is an Atlanta moving and storage company with 20,000 square feet of full service climate controlled storage in the midtown area. Mark the Mover is located in Fulton County Georgia, and less than 20 minutes from Dunwoody Georgia. Also serving commercial customers at the Perimeter Mall and the King and Queen buildings, Mark the Mover uses modern moving trucks equipped with modern moving equipment and with plenty of shrink wrap and moving pads.

Mark the Mover, Moving and Storage, We answer the phone, and offer full service moving services in Dunwoody Georgia, moving and storage, local moving and household relocation services.
Full Service Moving and Storage
Local Atlanta Company
Established and Dependable
Household Moving
Packing
Unloading Help
Atlanta movers!
Major Charles Dunwody, Born in 1828, died in 1905
Charles Dunwody fought for the Confederate Army and survived the American War of Northern Aggression. Major Dunwody returned to the Roswell area after the war. Charles Dunwody rebuilt a covered bridge over the Chatahoochee River in 1869. The first covered bridge at the Johnson's Ferry historical location was built by John Lowery in the 1850's, but was burned by a Confederate battalion to slow Union troops moving down from Kennesaw. More information is at a nice site of historical markings called waymarking.com
Dunwoody is at the most northern point of Dekalb County North of the perimeter highway I-285. Dekalb County has a North South western border that crosses the I-285 border almost right down the middle lanes of Georgia 400. Dunwoody extends up to the borders of the county and so borders Fulton County to the west about one half mile east of Georgia 400 precisely along the county line and Gwinnett County to the east.
Dunwoody Spelling Error
Dunwoody is not the only thing misspelled north of the perimeter. Holcomb Bridge should be spelled with an `e' on the end, the Holcombes lived in the Chattahoochee River area and owned a covered bridge there. It was called Holcombe's Bridge. Dunwoody is spelled wrong, the man for whom the area was named is Charles Dunwody. The name is even misspelled on his grave marker at a Roswell cemetery, though the grave marker next to his, his wife's, is spelled Dunwody.
Dunwoody High School