Buford Movers
Around Atlanta Georgia, Mark the Mover, Atlanta movers is a highly recommended moving company for local moving and long distance and with available full service household storage where our motto is "We specialize in Everything!"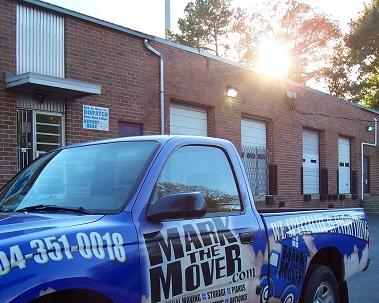 Buford Ga is the home of the Mall of Georgia and the Imax Theater where a great deal of dining and entertainment venues exist. The Mall of Georgia for example contains numerous shopping venues and surrounding the mall are dozens of car dealers. The automobile dealers around Buford Georgia are among the most exciting and competitive auto buying venues in the state of Georgia and attract a great deal of commerce to Buford Ga.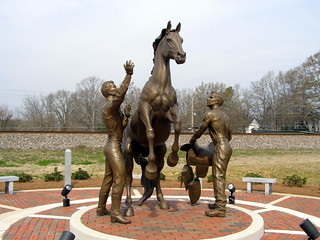 Buford and the Mall of Georgia is surrounded by a plethora of restaurants ranging from the pedestrian influence of Wendy's and the Waffle House but also the sublime like Niko Niko Sushi and the Kani House. In between are such experiences as O'Charleys and the Olive Garden with their never ending rasberry iced teas. Buford only has a population of around 12,000 in around 4000 households. Named after the president of the Atlanta and Richmond Air Line Railway, Algernon S. Buford, Buford was the largest city in Gwinnett County until the 1960's. Buford is between United States Interstate routes 85 and 985. I-985 is the route we follow to the Dillard House in Dillard Georgia. The famous Dillard House is over an hour north of Buford on I-985, and note that I-985 actually ends in Gainesville Georgia where you continue traveling north on Georgia Rt 23, not that most people notice.
Another interesting Buford Ga venue is the 37 main rock cafe. In this case we get away from the mall into the downtown district of Buford. The 37 main rock cafe is where the young people and the locals meet for local bands. If you can tolerate a loud music atmosphere this is the place with character that you are looking for. From the Mall of Georgia follow Buford Drive north to S. Lee street where you turn right. S Lee St intersects with W. Main street where you turn right again and approximately three and one half blocks up is the Rock Cafe.
Among restaurants nearest the Mall, the Parma Tavern is a little north of the mall and so far has not booked any loud rock bands that we know of. Their menu contains a variety of tasty food and the service has been improving since they first opened. They have a lot of reviews on yelp.com that bear that out. In case you are not familiar with yelp.com restaurant reviews, the yelpers are highly critical but funny and engaging in their reviews of venues from San Francisco to Atlanta Georgia.