Hills Park Atlanta Movers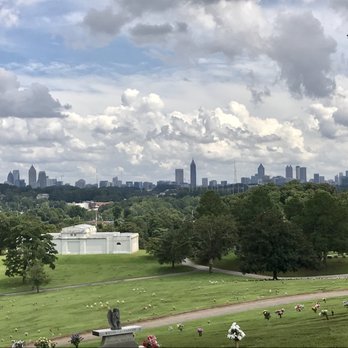 Hills Park has a population of around 6,000 in the north west quadrant of Atlanta. Hills Park is in the area south of and including Crestlawn Cemetery. Mark the Mover Hills Park Movers is south of Crestlawn.
The southern tip of Hills Park begins in the railyards around the big Marietta Blvd bridge between Huff Road and West Marietta St., and extends north and west to engulf the northern edge of Crestlawn Cemetery and on in southwest line to the walking path on Marietta Rd. just north of the entrance to Dupont Commons.
Hills Park extends to the south west side of Chattahoochie Blvd almost to Huff Road, so Cantina Nueva Laredo is not in Hills Park, but the parking across the street and the Pepsi Plant are in Hills Park. The border takes a sudden jog just north of the golf center and hits Marietta Blvd around the Tacoma light and north of that is in Hills Park.
When the number 1 Marta bus is traveling northbound, it enters Hills Park when it crosses through the stoplight at Tacoma Drive. Retail businesses in Hills Park include a Shell Circle K gas station, the Olympic Flame Restaurant, Grainger and the Atlanta Ballet facility is within Hills Park. New to Hills Park is the Enterprise Rent a Car, at the corner of Carroll and Marietta Blvd.
While Mark the Mover provides full service storage for household goods, Cubesmart is located just one block from Atlanta movers Mark the Mover and is a good, clean self storage facility. Cubesmart is near the Sherwin Williams store.
Most of all the best Atlanta moving company is in Hills Park. Hills Park movers also serving inside and outside the perimeter.