Blandtown Atlanta Neighborhood
Blandtown of Atlanta, Georgia is located along either side of Huff Road from Howell Mill Road west to Marietta Blvd. Named for Felix Bland, born a slave, he was willed land by his former owner, their relationship spanning presumably antebellum time as well as after the great war of northern aggression. The land was later subdivided by a developer, and still later the railroad was built south of Blandtown between Huff and West Marietta St. Several employers located nearby including a mill, fertilizer factory and stockyards. The close-knit, mostly black community supported four churches, a public health clinic, schools and more.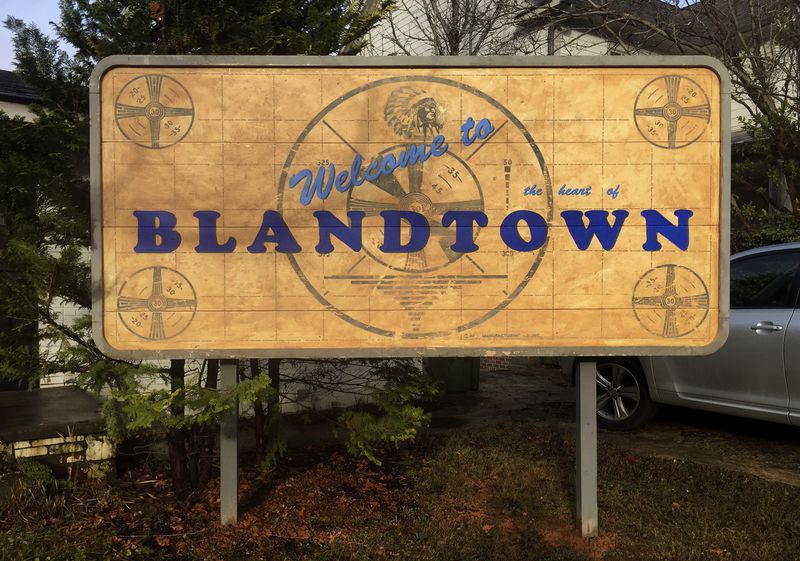 One of the first black settlements around Atlanta after the Civil War, in 1928 a fire swept through the area that left 75 people homeless and burned down churches and other small businesses (the same week as the St. Francis Dam disaster in California, March 12, 1928). By 1956 the city rezoned Blandtown to heavy industrial, and to this day the community adjoins the Ellsworth Industrial Blvd district, between these two areas are many businesses including restaurants, clothing, furniture, a Volvo salvage yard and sundry retailers. Blandtown also includes a stub of Ashby Street retaining its original name, as well as English and Culpepper Streets. Since 2000 several mixed use buildings have arisen and the area is a very cool place to live, with high end restaurants like Taco del Sol. Just north of the district on Marietta Blvd. is Atlanta's favorite moving company, Mark the Mover, also nearby are La Cantina Nueva Laredo, Bone Garden Cantina, Hankook Taqueria, McDonald's, Krystal, Burger King, Pappy Red's BBQ and the Olympic Flame Diner. Also nearby are the King Plow Arts Center and an in-town Walmart.