Movers Morningside Atlanta

Morningside is the community in Atlanta Georgia north of Virginia Highland and east of midtown. Morningside is also adjacent to communities like Druid Hills, Lennox Park and Ansley Park. Morningside is quieter than Virginia Highland or Little Five Points, it is almost entirely residential and off the main arteries that lead to the larger traffic flows of Freedom Parkway or Monroe Drive and the I-85 north south conduit. Morningside is nearby to Emory University and hospital, Buckhead, Ansley Park golf course and Piedmont Park with the Atlanta botanical gardens.
Where it's at
Morningside is an Atlanta neighborhood north of Virginia Highland, east of Monroe and Piedmont Park and west of Decatur Georgia, south of Druid Hills around Morningside drive.
Ansley Park, Easton
Easton Georgia was the name of a small community that now is the Morningside Lennox Community. Also not far from Ansley Mall, Easton was a farming community and the creeks in the Morningside area were used by farmers for power for their mills. In the days before electricity, the water travelling downstream was gathered in a flue that turned a waterwheel that powered a mill. Mills were used to saw wood, grind grain and for cotton gins. Easton Georgia become a stop on the railroad line running from Toccoa to Atlanta in 1876, in those days Plaster Bridge Road, later renamed Piedmont was unpaved.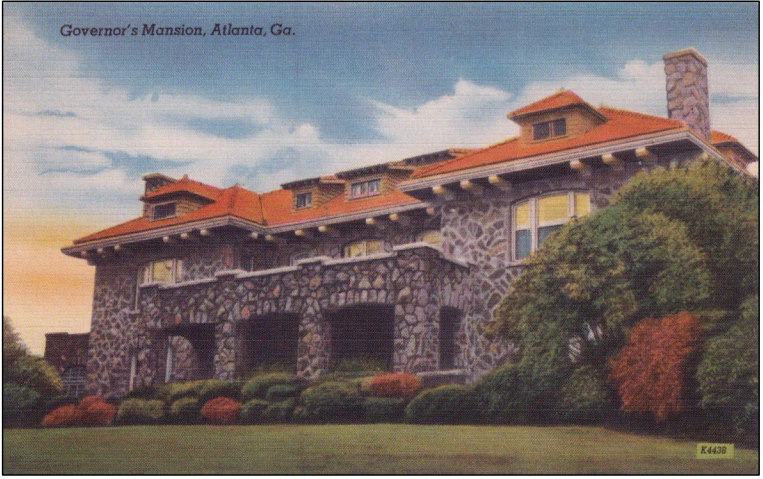 The population of Easton Georgia was less than one hundred people until around 1890. The earliest development around the area was in the Ansley Park and Virginia Highland communities. Virginia Highland is thought to be one of Atlanta's earliest commuter suburbs, trolleys ran from Atlanta to the suburban area east of Boulevard. James R. Smith and M.S. Rankin build eight homes in Morningside Park in 1923, they advertised their new suburban development that also allowed streetcar commuting as a new type of suburb.
Household relocation in the Morningside community has been a staple of business at Mark the Mover Atlanta movers where we have build a solid three decade reputation for doing a good job. Mark the Mover has gotten a sort of following because we refuse to engage in the quality cutting that some competitors follow to offer prices in line with illegal and under-insured moving companies. We are a full service moving and storage company dedicated to providing the best quality moving at a middle of the pack price.
Our loyal customer base appreciates getting a consistent product year after year. Our customers wouldn't want it any other way. We have seen our Morningside moving customers change their moving schedule to relocate on the day our moving crew is available. That might sound crazy, but it is true.
That is not to say that there are not other moving companies that do a good job for Morningside movers, there are. If we cannot move you on the day you need to relocate, we kind of know what some other movers are doing, and we can try to recommend a couple of alternatives. But if you call early you can make sure to have Mark the Mover. If you can't finalize your schedule early enough, we understand and will try to help.